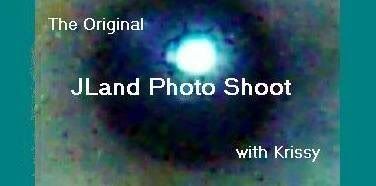 Here's the photo shoot topic for this week. I'm just posting it now, because alerts were down earlier in the week, so I thought I would wait until they were working again, to make sure you all would get this.
I think we can still have this done by Saturday. That's Saturday, June 14, at 11 PM EDT. We're talking almost midnight, an hour before Sunday, for those of you who are getting confused. :)
our subject for this photo shoot is:
Two
(two cows, two flowers, two cats, etc.)
After you've posted your entry in your journal/blog, please come back here and put the address of your entry in my Comment Section below. If you need an explanation on how to do this, or need to know any other instructions concerning this photo shoot, please click on the link below.
Instructions for JLand Photo Shoot
Thanks, and we can't wait to see your photos!
From Krissy :)
Here's my two of of one thing~two of my three old milk cans. My third one is a rusty old thing out on the porch with flowers in it. I've had it since the late 1980's when my stepson, Tim, brought it to me. He had spent a few days with a family member at their farm and found it in an old shed. There's still an empty 7~Up can down inside of it, that Tim emptied that hot summer week. Tim passed away in November of 1994...the rusty old milk can is very precious to me. The two pictures here, sit inside the house. I love them too but not as much as the old rusty one.
Here's the old rusty one....obviously not as attractive as the other two but more valuable in my mind.