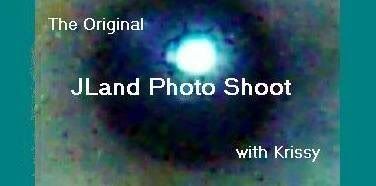 To play visit Krissy at; http://journals.aol.com/fisherkristina/SometimesIThink/entries/2008/01/28/jland-photo-shoot-127/1517
This week's JLand Photo Shoot will begin today (Monday) and is due on Saturday, Feb. 2, at 11 PM EST. That's Saturday night for those of you who are getting confused!
Our subject this week is:
Old
You may interpret this any way you like. Suggestions: trees, people, antiques, etc. This week we are going to have a rule. You can snap the photo this week, or you can pull out a photo that you have taken in the past. But please make sure it is a photo that you have taken yourself, so you can showcase your photography. That's the only rule. Thanks so much! :)
************************************************************
Sitting here at my computer as I read Krissy's photo shoot subject for this week, my eyes immediately fell on the oldest thing in my house.
A doll that belonged to my grandmother (my dad's mom). Grandma Smith was born in 1894 and I have a picture of her holding this doll when she was about 6 or 7 years old. When I was little and went to her house, I used to play with Mary, had a doll buggy with her in it...outside, even remember it tipping over and the doll spilling out. Oh my gosh, it makes me sick to think about it now. Mary is a Floradora doll made in Germany. She has a china head, shoulders and hands with a kid skin body, stuffed with sawdust. She even has little white teeth.
Her beautiful eyes used to open & close but the mechanism broke so when she went to the doll hospital many years ago, they made it so they stay open all the time. She also had a human hair wig but that's been replaced with a more modern wig. She stands 20 inches tall.
A co-worker made her a dress about 6 years ago and little pant-a-loons and she has little black felt shoes. For many years, I kept her wrapped up in a baby blanket in a drawer. But now she's out where I can see her everyday and remember my dear grandmother who gave me this precious gift on my 21st birthday.