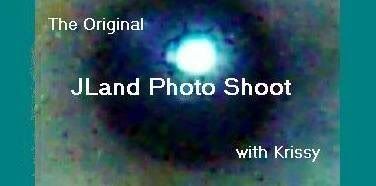 From Krissy; This week's JLand Photo Shoot will begin today (Tuesday) and will be due on Saturday, April 26, at 11 PM Eastern Time. That's Saturday, almost midnight, an hour before Sunday, for those of you who are getting confused!
Our subject for this photo shoot is:
Spring
After you've posted your entry in your journal/blog, please come back here and put the address of your entry in my Comment Section below. If you need an explanation on how to do this, or need to know any other instructions concerning this photo shoot, please click on the link below.
I actually just took this picture today...my big pink rhododendron is just beginning to bloom. It's at one front corner of my house, nearest the driveway...so I see it everyday as I walk out to get the mail. Other than to dead-head it last fall, I didn't prune it back. I'm going to let it to continue growing & see how big it will get.